Challenges
Planning reliability and profit increase in business with institutional clients are very demanding - which are the right customers an institutional sales shall focus?
Profit planning with regard to capital markets products for institutional clients is a big challenge for institutional sales:
The segment of institutional cients is not homogeneous – meaning the client needs of banks, insurance companies, asset managers and pension funds cannot be more different compared to each other.
High competition – exclusivity nearly not possible
Highly professional buyer's market, demand for purchasing products and services mainly initiated by the client itself
As a consequence, it is very difficult to plan income and to focus sales on the "profitable" clients, especially due to the fact that key account management strongly relies on the broad involvement of product specialists being located in different organizational units of the bank. Therefore it is mission critical to focus on the right targets within the existing client base as well as for new prospects. This requires huge knowledge about the business models, strategies and the respective client needs, otherwise the "playing field" will be left for the competition.
Collecting the most important data as well as keeping them actual is very often cumbersome and time consuming. Only publicly available information does not give sufficient insights into the revenue potential of institutional clients – this requires complex and special models.
Solutions
Potentials in volumes and profits for single institutional clients on product group level
Using zeb's Institutional Wallet Model, you have available all the necessary and important key data about revenue and profit potentials with a few clicks and individual drill-downs and filtering of information – aligned on your institutional client segments. The Institutional Client Wallet Model is a state-of-the-art digital sales support tool which additionally offers the reconciliation of your as-is volumes and profits with the entire wallets as an instrument to optimize sales focus areas. The model combines data on single client level (bank, insurance company, asset manager, pension funds) with product-specific calculation methods in order to derive accurate wallets – meaning total revenue and potentials.
For the time being, the Model contains wallets for more 1.500 single European clients from Germany, Austria and Switzerland – for each company roundabout 20 capital markets products and services.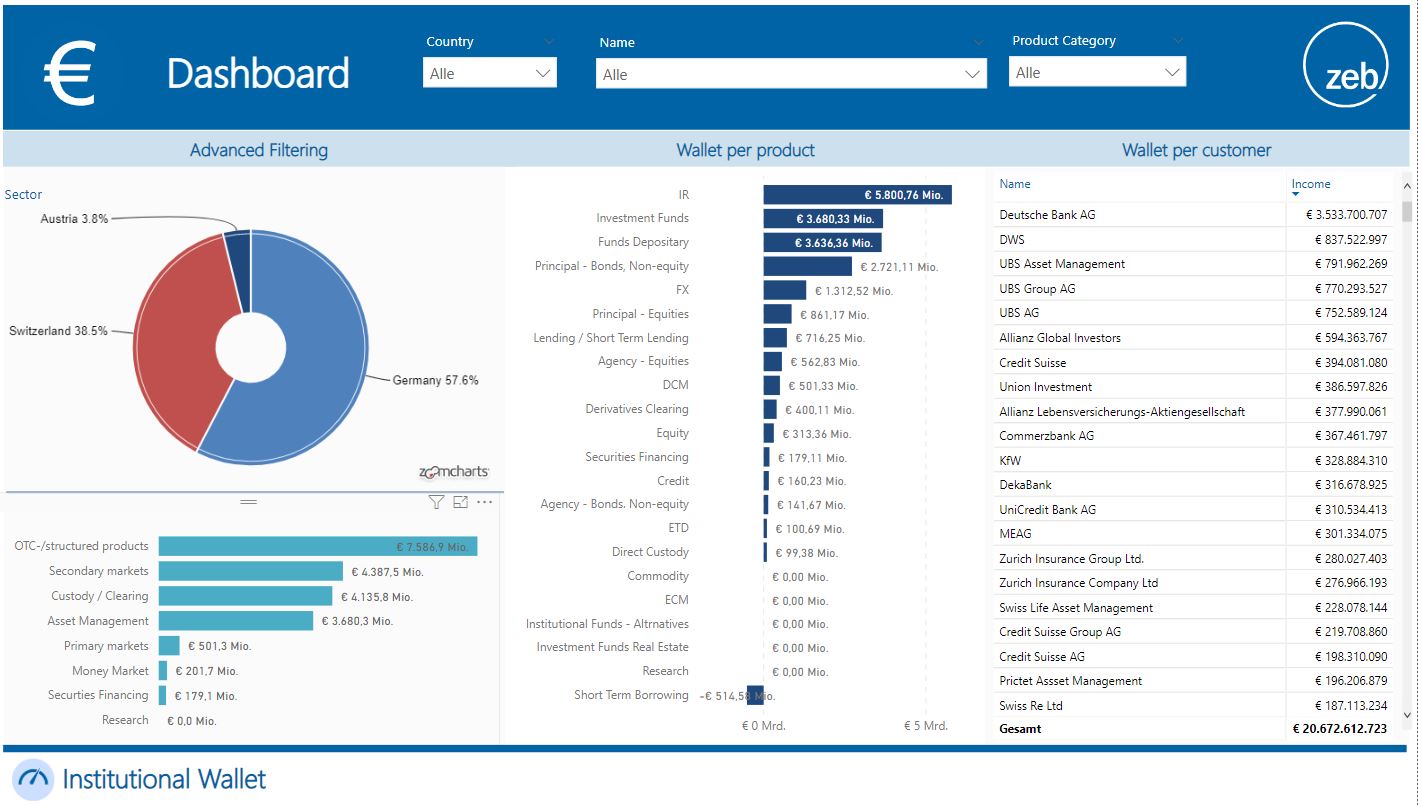 Benefits
Increased revenues and profits via intuitive user interface
Institutional Client Wallets for 20 capital markets products in one model on single client level
Representation of banks, insurance companies, asset managers and pension funds
"Out of the box" for Germany, Austria and Switzerland
To be simply enhanced for further European by modern Cloud-platform
Best Practice on the market: contains product-specific wallet calculations and company specific data
Intuitive handling, several possibilities for drill-downs and filtering of data
Actualized data on a regular basis
Contact
Your contact person
Related Apps
Apps that might also interest you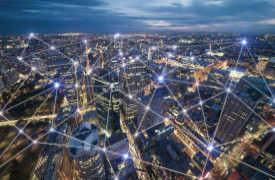 Large corporate wallet
Earning potentials for major customers at product and customer level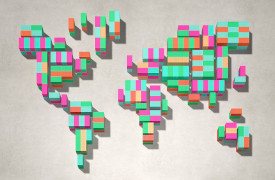 Regional wallet
Market potential in retail and corporate customer business for regional banks at regional level