Results corona survey
Working at corona times - How do employees in the financial sector fare?
Corona has put previous digitisation initiatives to the test. Therefore, right at the beginning of the crisis, we started a survey with our customers from mid-March onwards using the new interactive survey tool zeb.Chatbot. Over 350 employees of banks and insurance companies took part over time and answered questions on various topics such as home office, remote management, customer behaviour and challenges for banks.
How well does remote working and especially remote management work in a crisis? What changes in customer behaviour have employees noticed? What challenges do you see for your company?
Register for the Digital Services Hub to get free access to the results and analyze them yourself in our interactive dashboard (only available in German).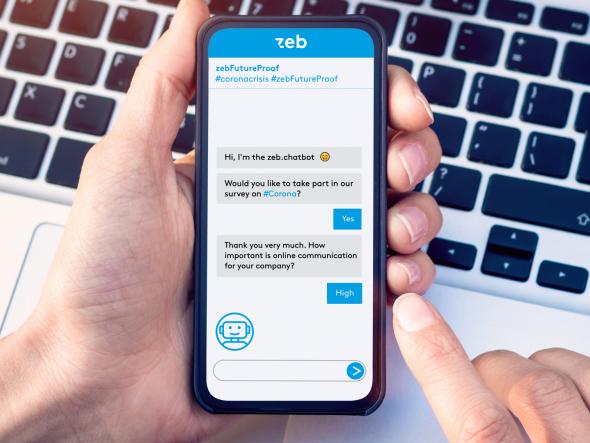 Contact
Your contact persons